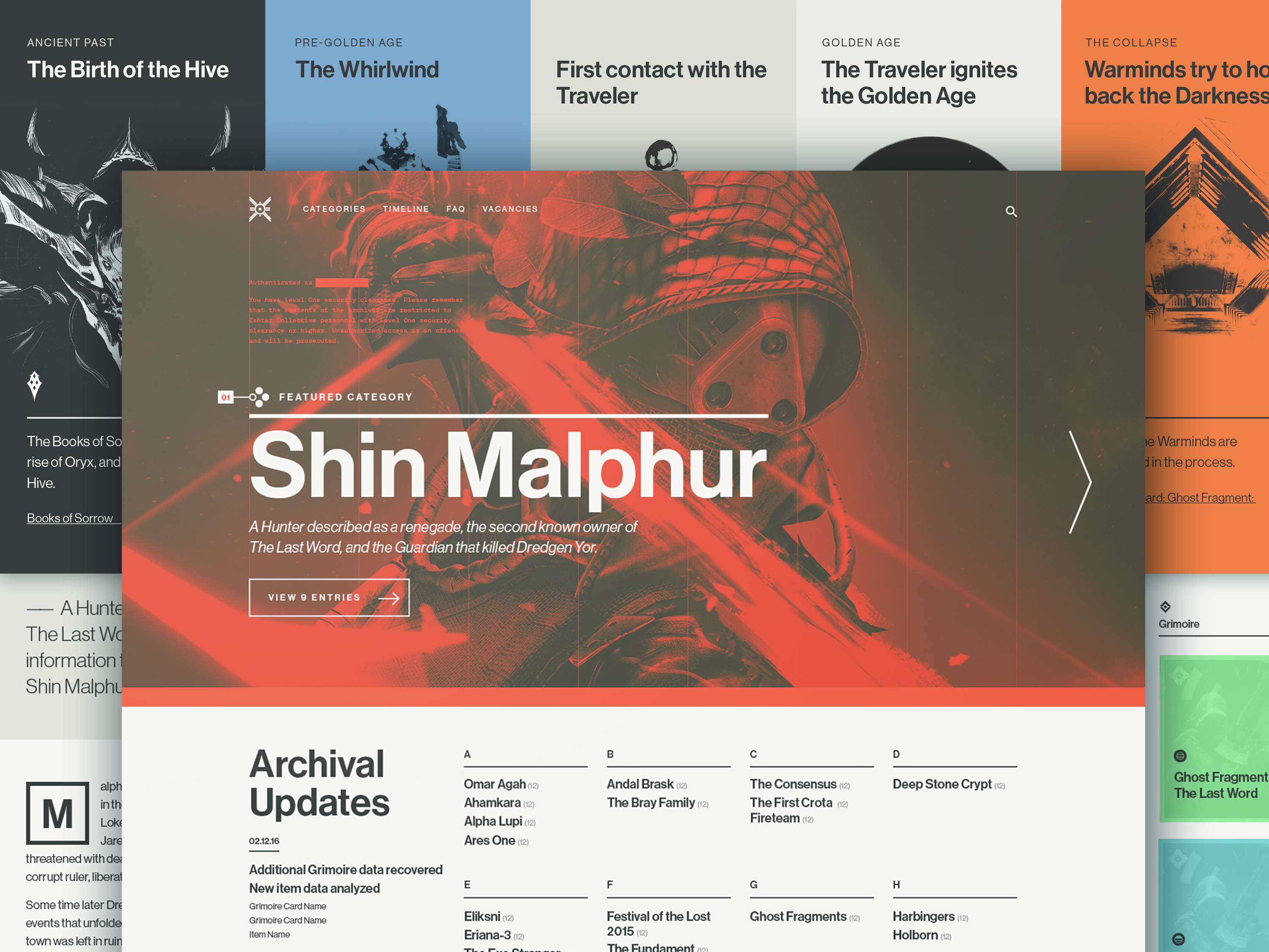 Website —
Ishtar Collective
( A )
Destiny has consumed an embarrassing number of hours of my life, so when i was presented the opportunity to help Baxter redesign his Ishtar Collective fan-site, I jumped at the opportunity. The site is an amazing resource that turns Destiny's convoluted story fragments into categorized narrative chunks. Before long you'll be knee deep in legends about sentient worm gods.
( B )
Bungie's art team was clearly inspired by mid-century corporate design. It shows up in a lot of the game world and the concept art, but not so much in the web materials or the game's UI. I wanted to use that visual inspiration to drive the aesthetic of the site.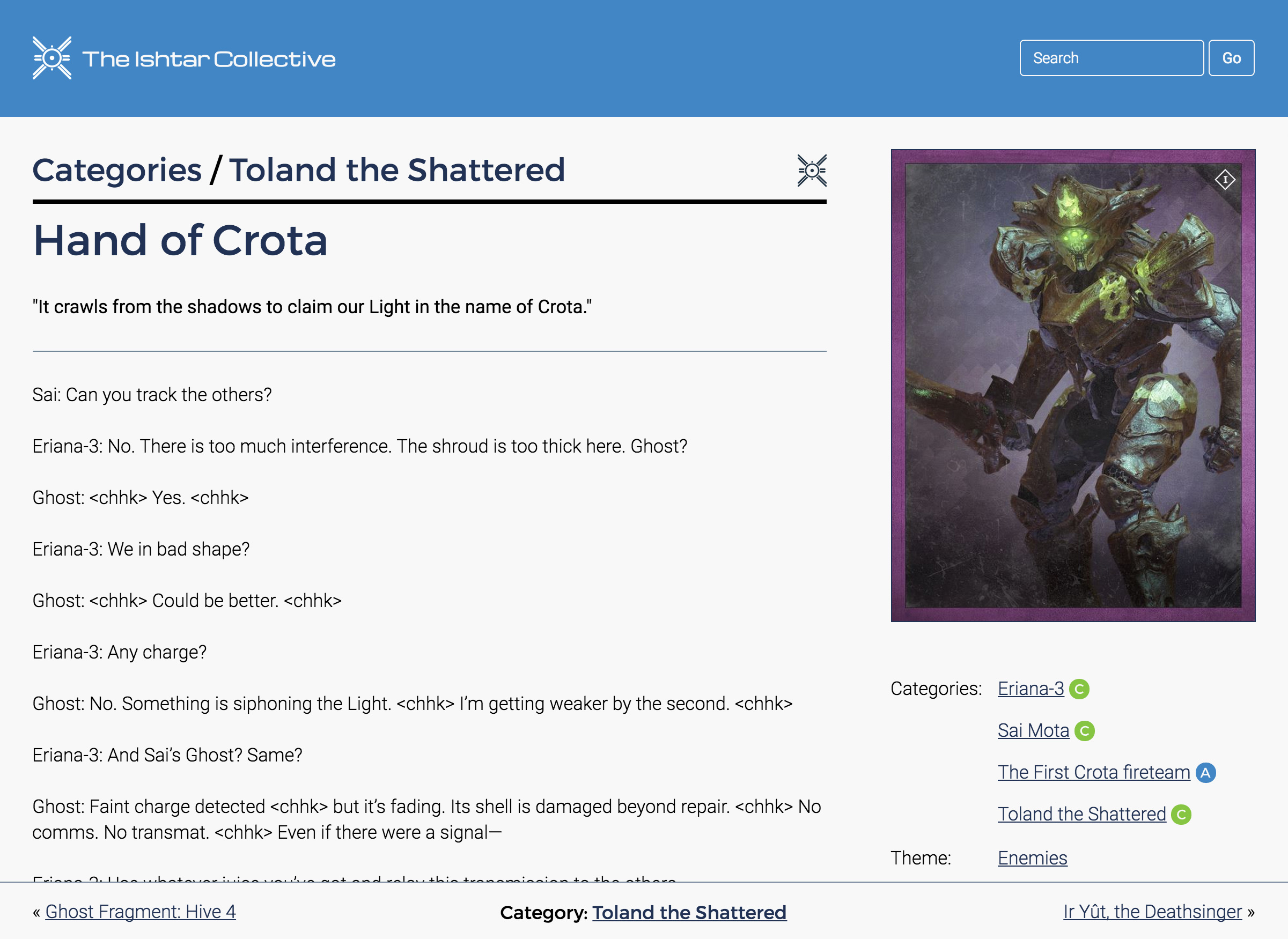 First contact
The Ishtar Collective was already the best resource available to search and consume Destiny lore by the time I became involved with the site. I was listening to a Destiny podcast on the way home from work one day, when I heard Baxter mention my coworker, normalnorman (yes, I am going to refer to adults by their gamertags, and you'll have to deal with it) and had instant FOMO. I offered my design services, and Baxter was a gracious client, allowing me to radically alter the aesthetic of his baby.
Seen above: the original design for the Ishtar Collective
I spent hours researching Destiny's concept art and looking for motifs to repurpose, as well as mid-century modernist corporate logos and design.
A smattering of concept art from Bungie's designers for Destiny.