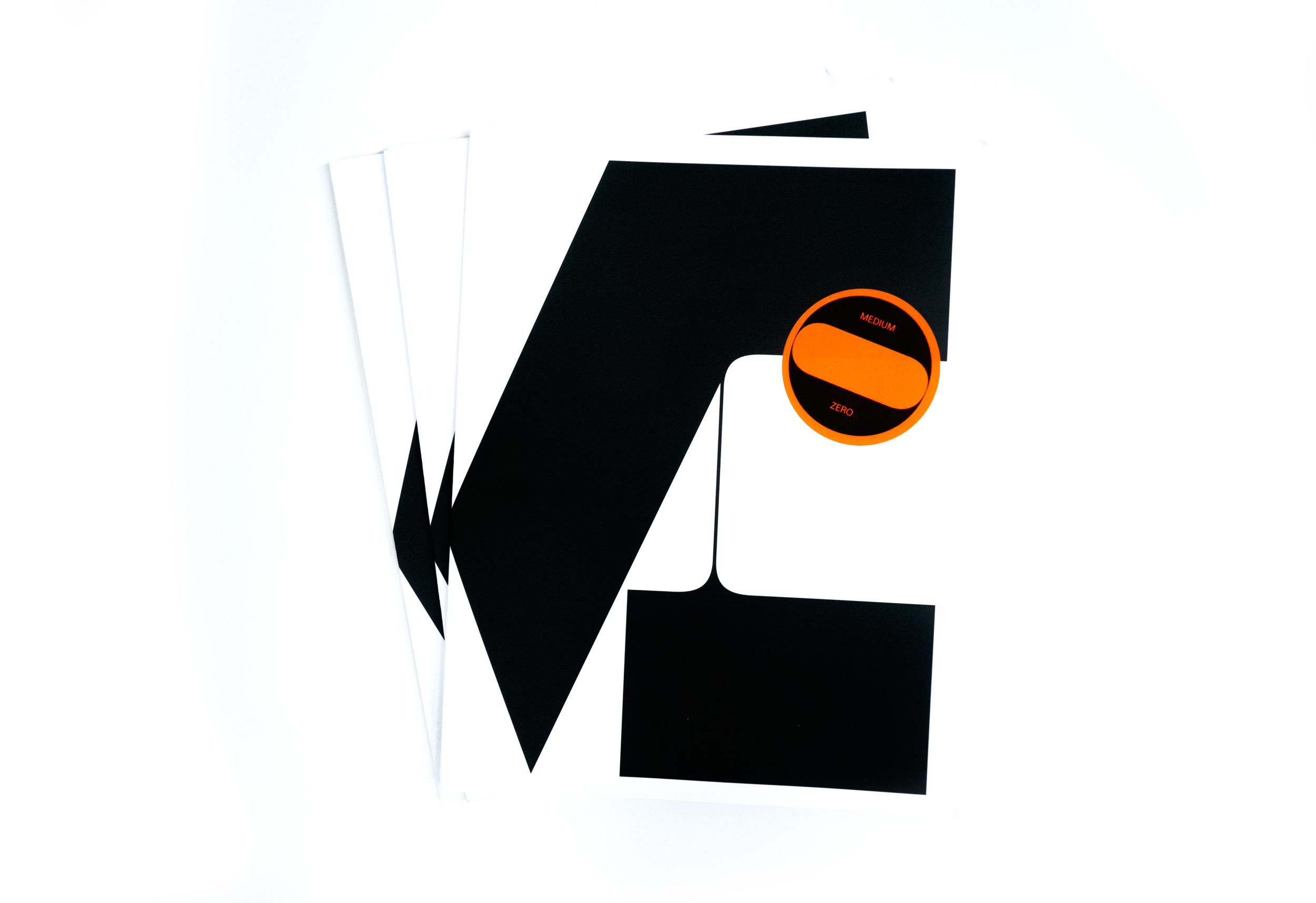 Case study —
Medium Issue 0
( A )
Medium 0 is the pilot issue of a new, printed Medium magazine, self- initiated by Medium's design team with assistance from the editorial and marketing teams. It was comprised of a handful of the best pieces published on Medium in 2018, representing the broad spectrum of wonderful stories that appear on Medium from writers of all types. Translating these stories into print taught us a lot about editorial design and the learnings will carry forward into digital storytelling in the future at Medium.
( B )
This idea came together in just over one week, and was a really beautiful team effort. Noah quickly figured out how many stories we could fit within our page allotment, and he and Dora (in her first week at the company!) settled on a core set of text sizes and were off the the races.
( C )
Designed by Noah Baker & Dora Godfrey
Art Direction by Ryan Hubbard
Special thanks to Renald Louissaint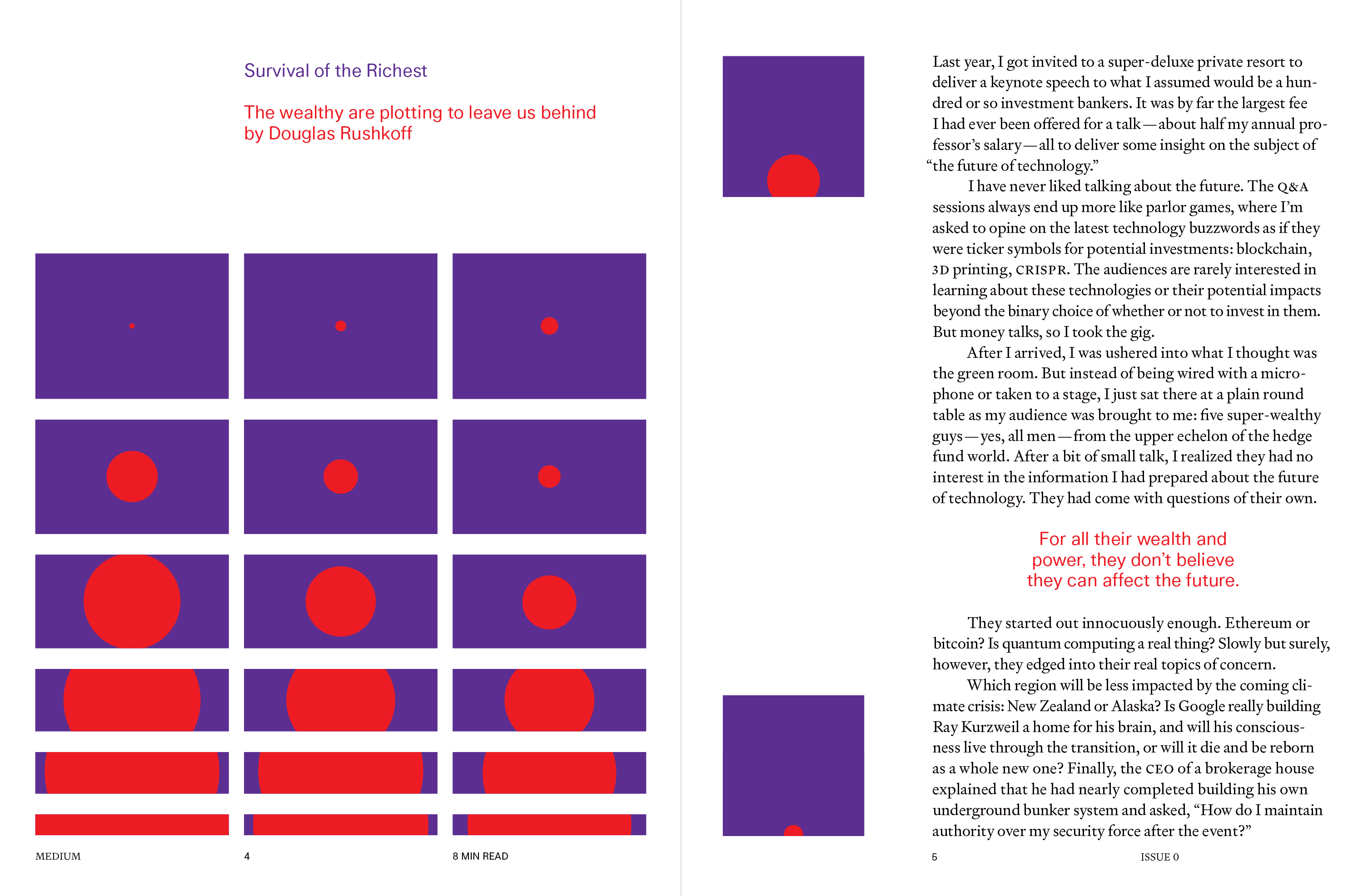 We were struggling to make the original art for this story work in print, so Noah made these really brilliant sunrise/set motifs.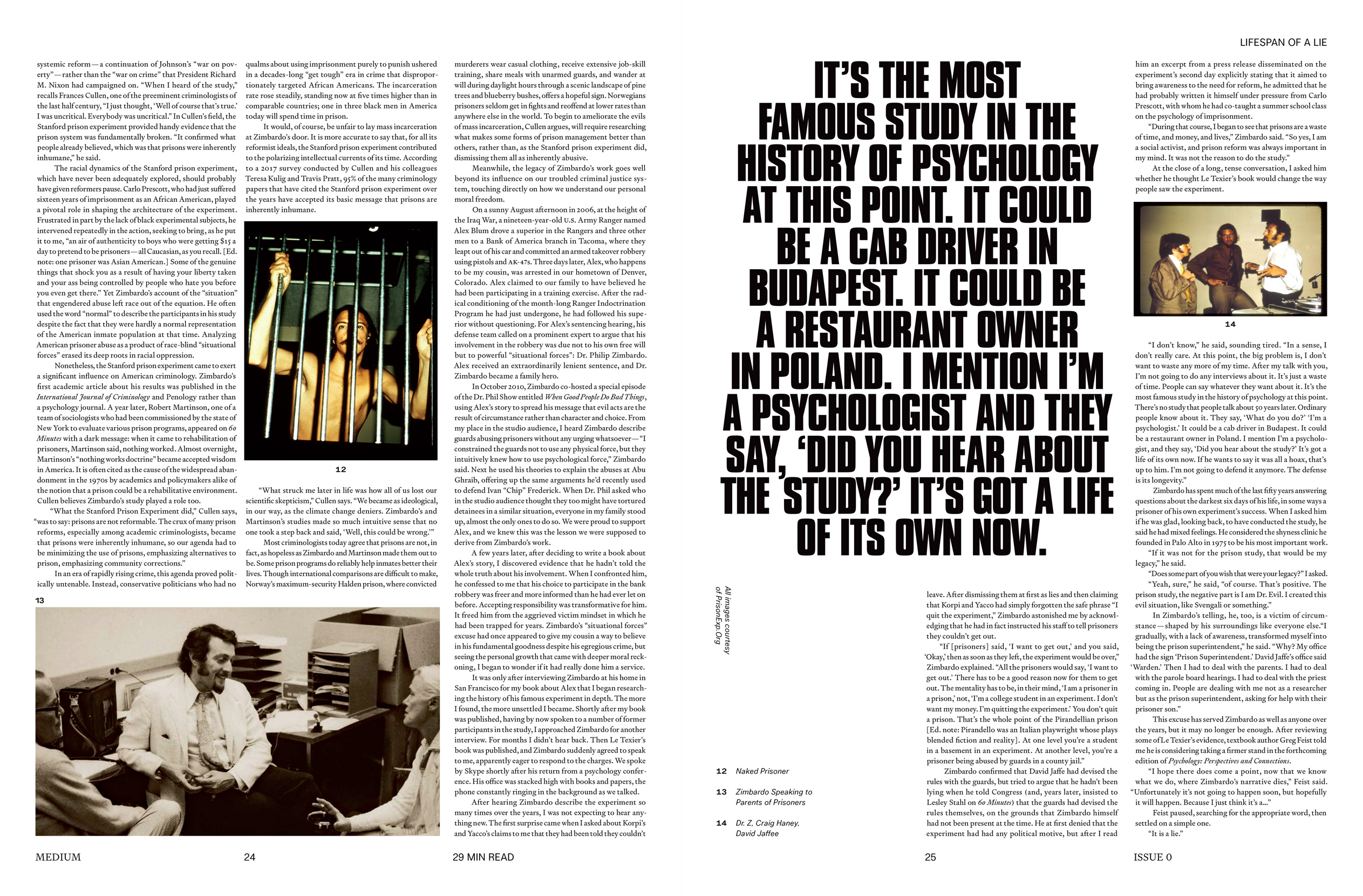 Medium's editor puts the focus on words, but it was a good challenge for the designers to find the balance between honoring that and also having a compelling print experience.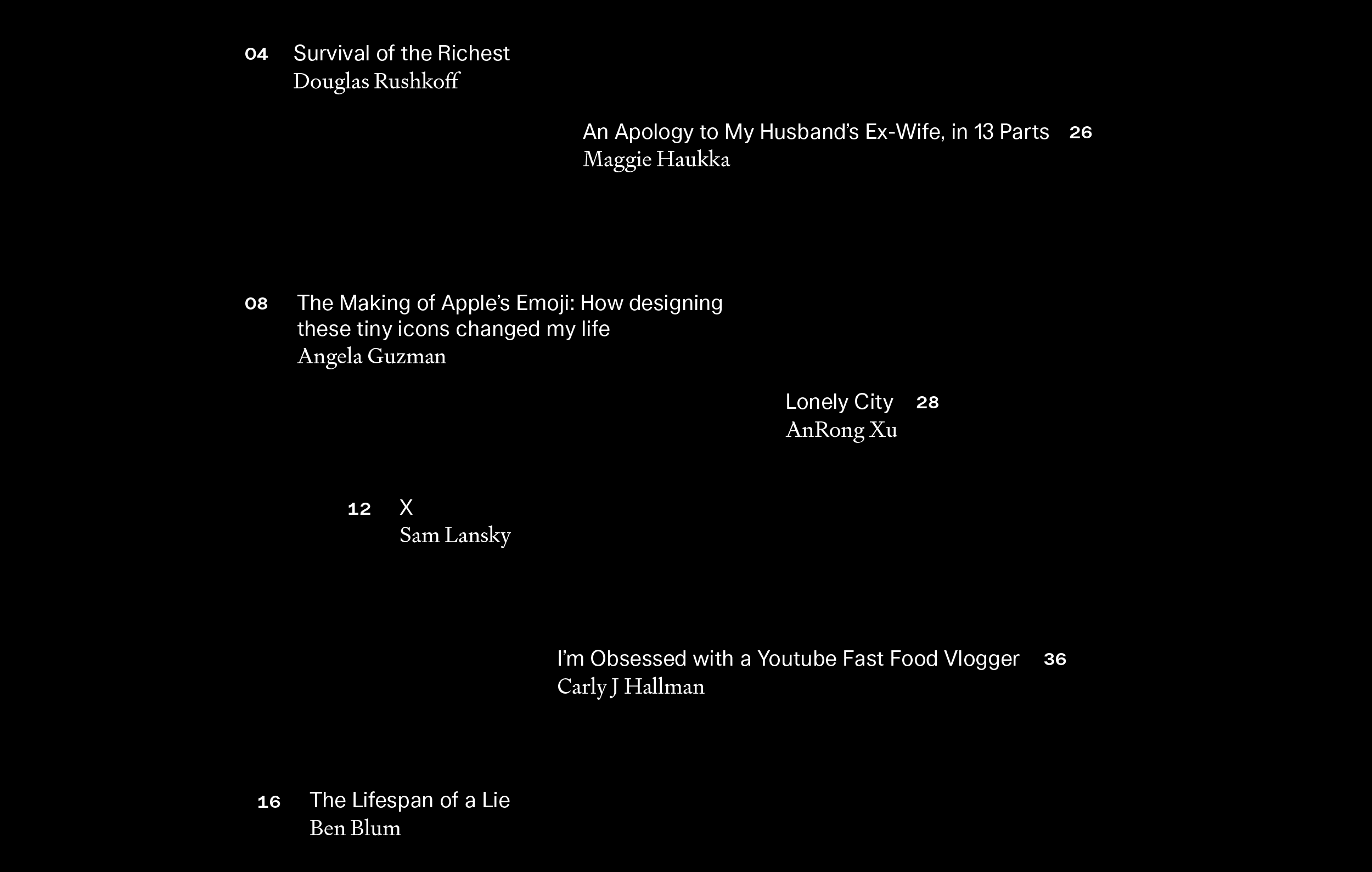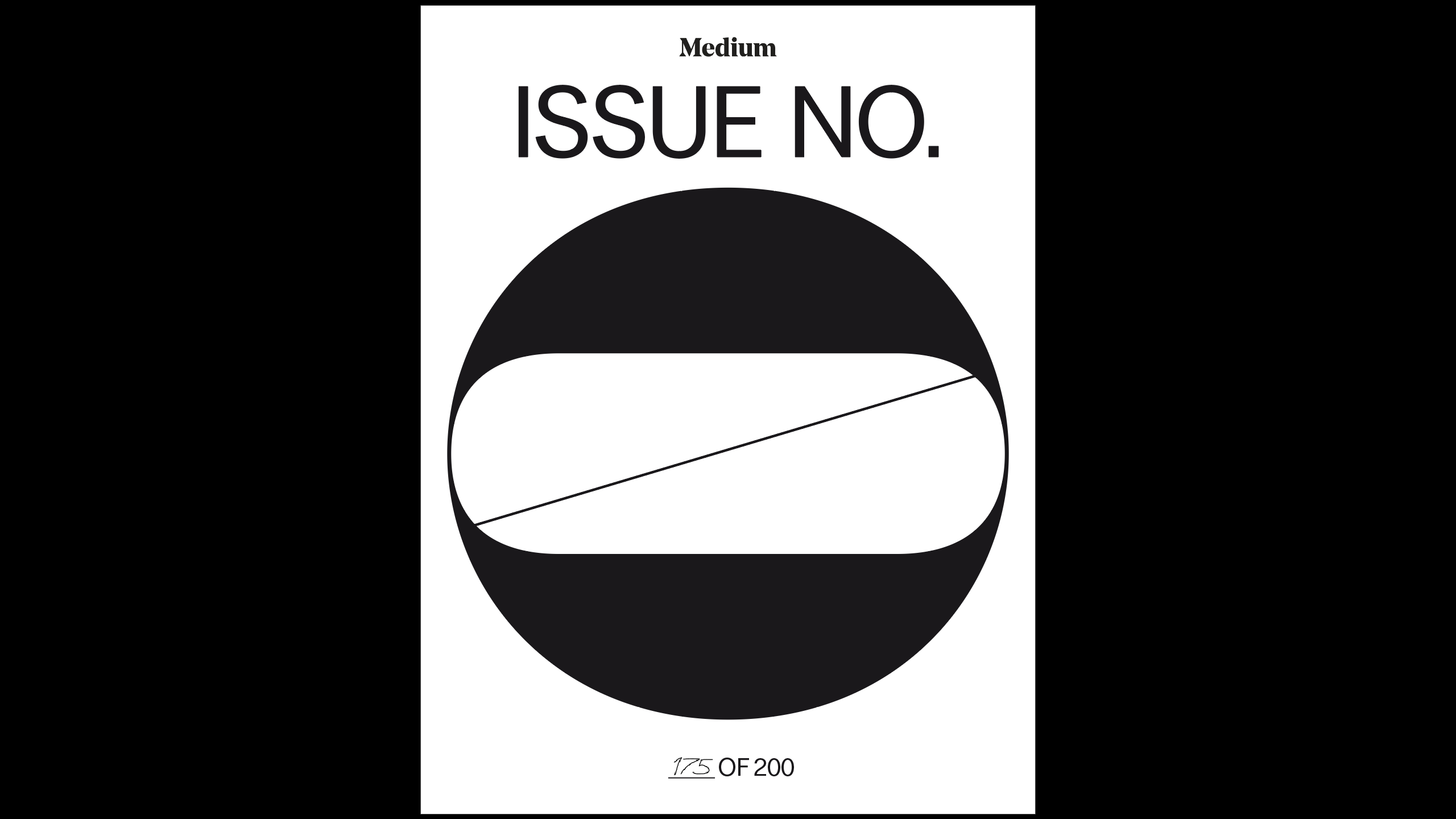 We honed on using Maelstrom on the cover early on, with the earliest sketches using the zero. I really liked the confusion between positive and negative space these designs created.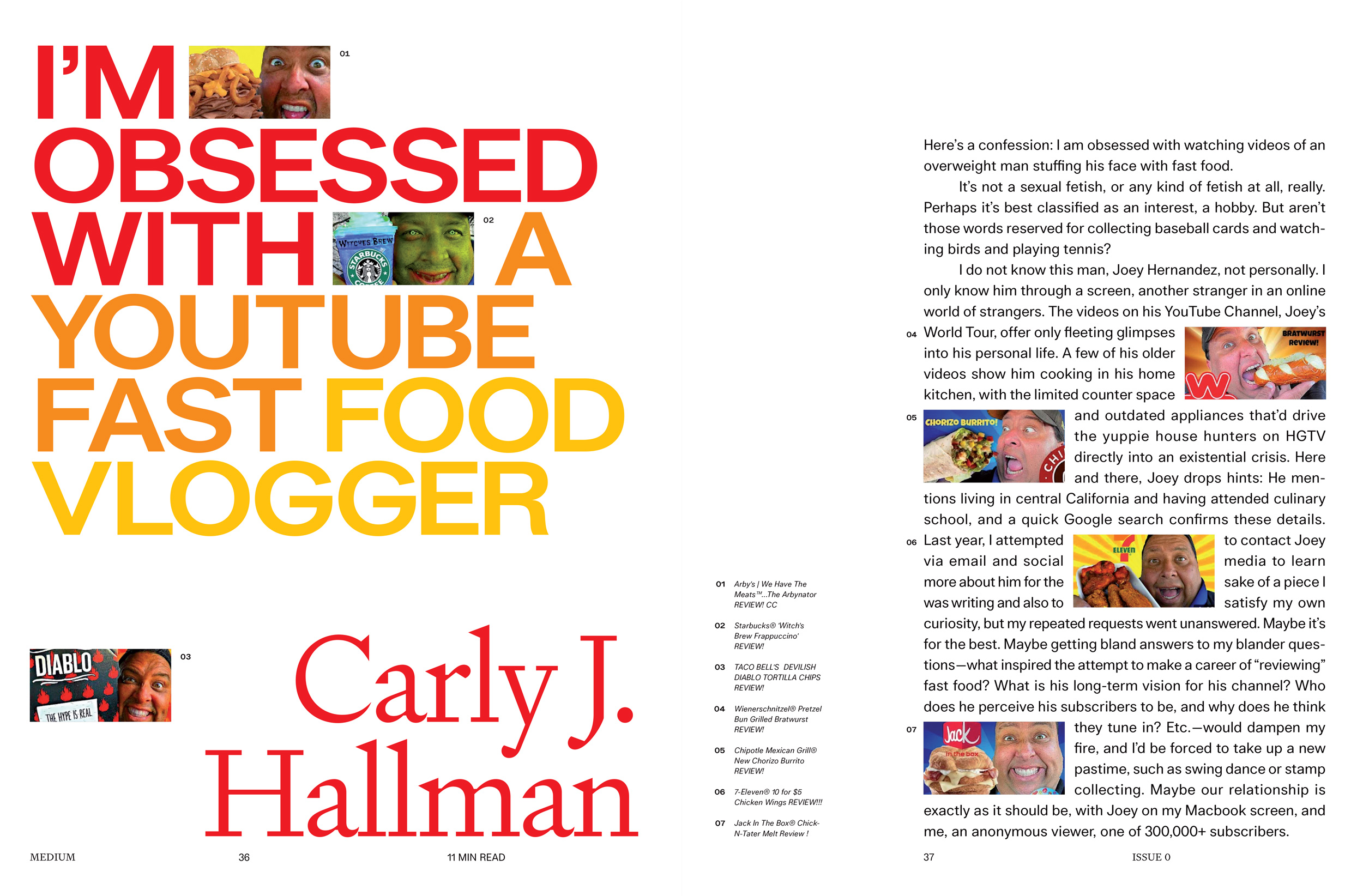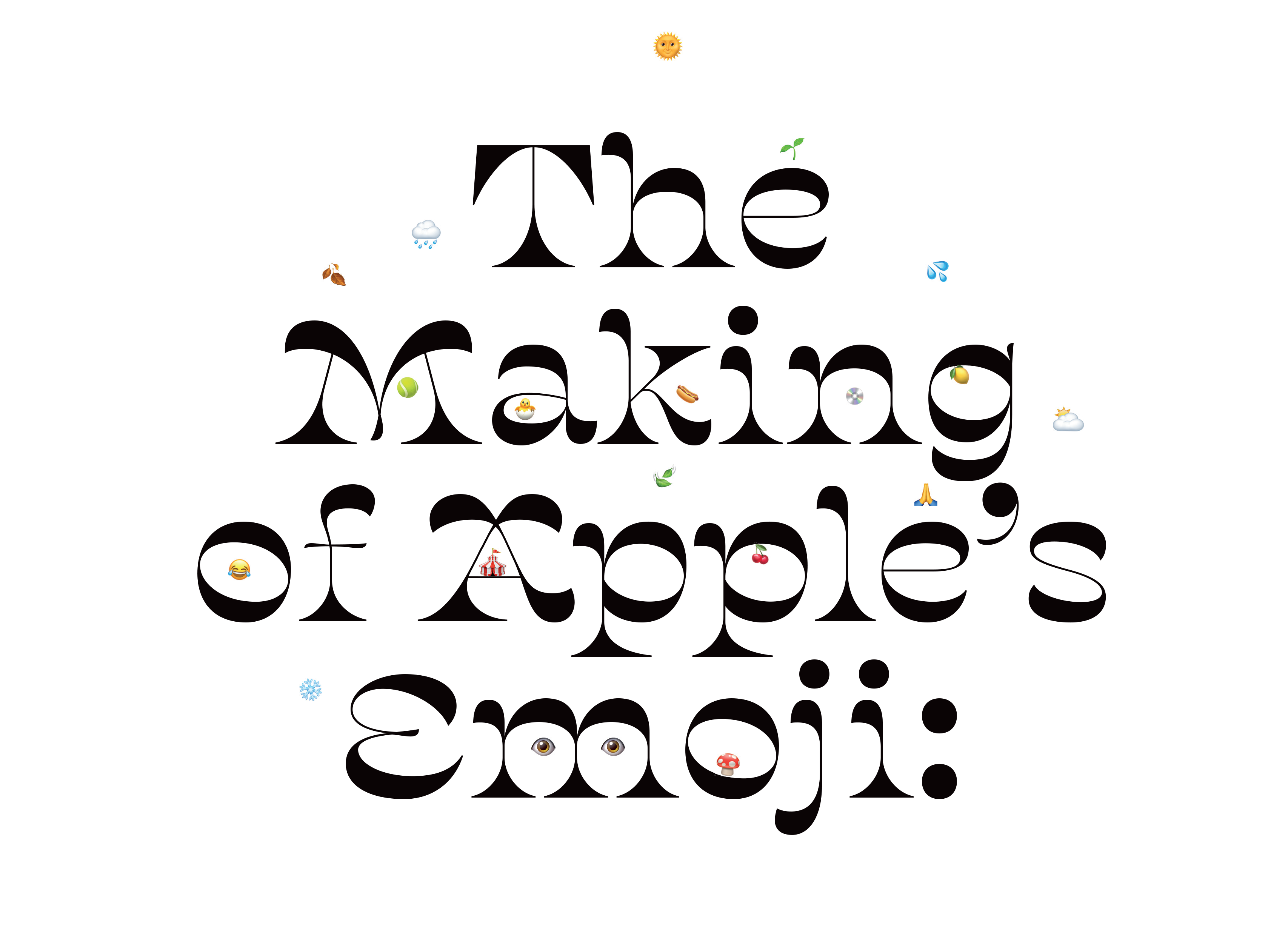 Dora painstakingly set dozens of emoji throughout this piece.